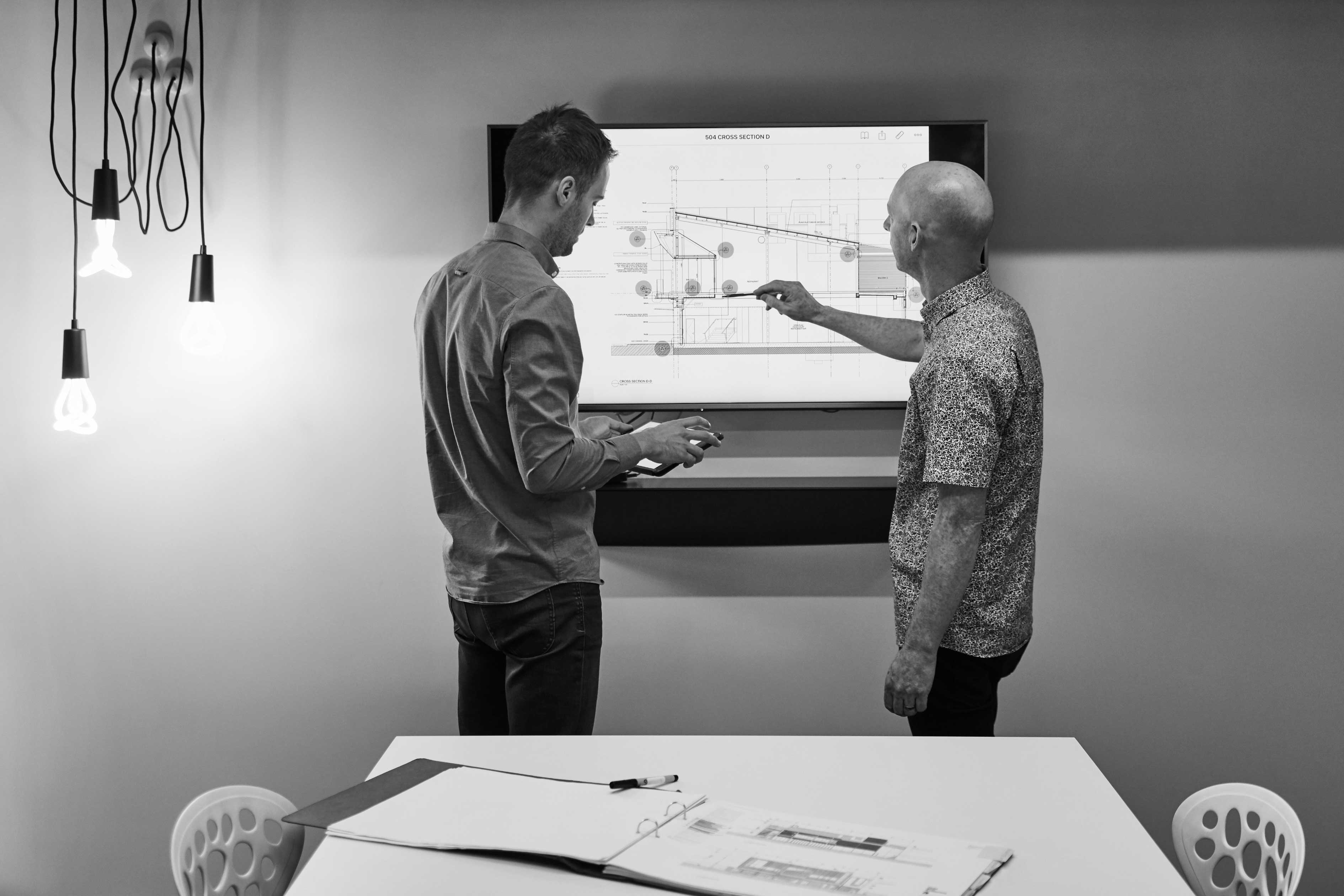 Our
approach.
People guide us
Architecture does not exist in a vacuum – it must meet the needs of the people who commission and use it. Our depth of experience has taught us the value of genuine engagement. We work closely with each client to understand their particular needs, before devising imaginative solutions that expand on possibilities while meeting constraints.
Place inspires us
As architects, we strive to create spaces of lasting joy and fulfillment. Our purpose is to design buildings that inspire people through light and form while offering a high level of comfort and usability. Lines of sight, proportion, balance, material wisdom and environmental compatibility are all elemental to the places we create.
Our studio
For a highly successful architectural firm, our studio is surprisingly low-key. We have purposefully maintained a small team so that we can remain focused on our clients and projects. Our multi-talented staff are led by three directors, each of whom bring their unique style of design and leadership to the table.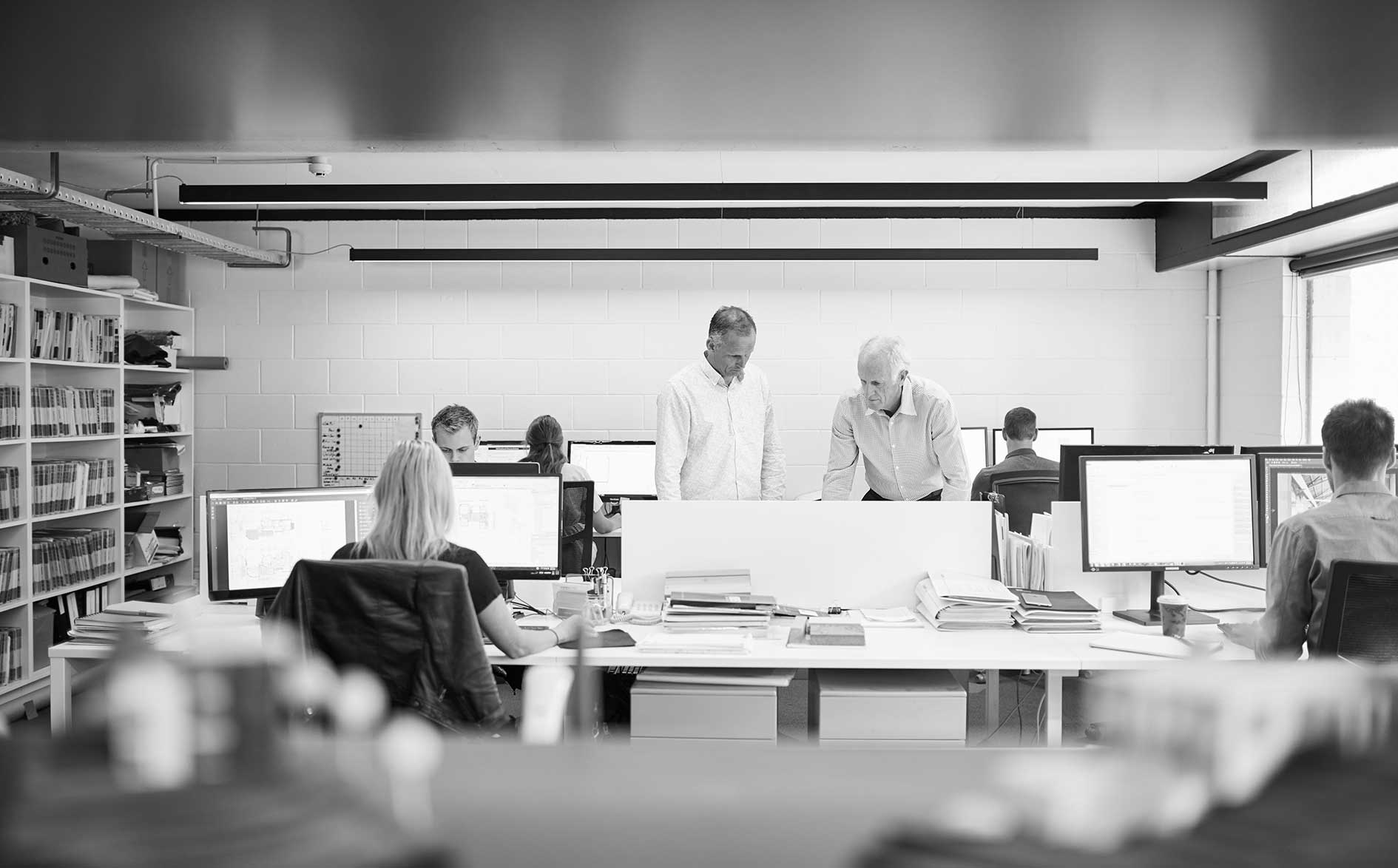 Directors.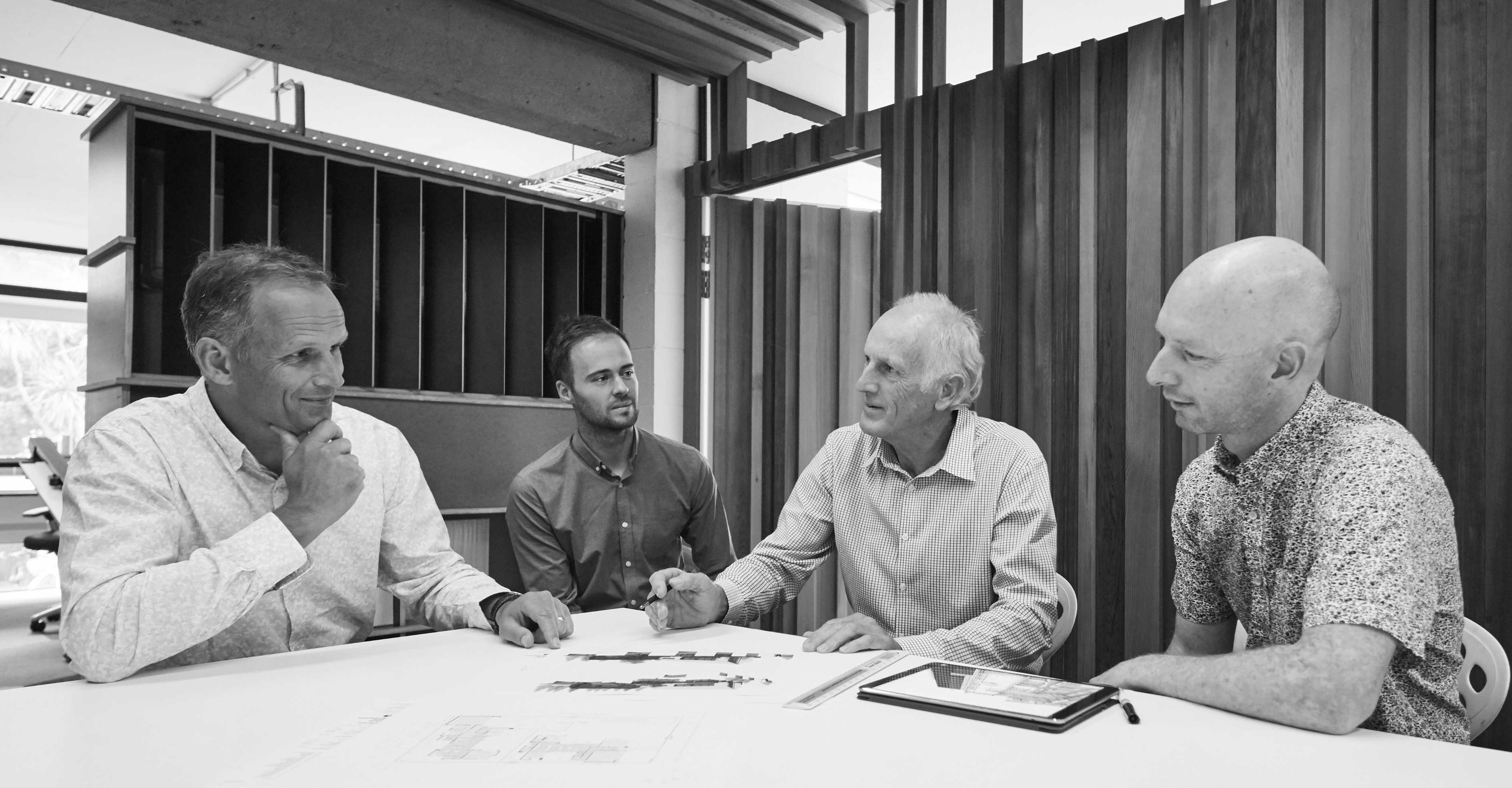 Robert Bosma

Rob joined the practice in 1997 and became Design Principal in 2008. He has 20 years' experience in the architectural profession preceded by 10 years in structural engineering — a foundation that has given him a sound practical base underpinning his creative flair. Rob's skills cover a broad range of building types, including commercial, developments, multi-unit residential and family homes.

Dean Cowell

Dean has been with the practice since 1998 and was appointed Design Principal in 2010. Dean is a registered architect with a passion for contemporary, pared-back architectural design. He champions the use of honest, raw materials – if it's the right fit for the job. Having led numerous projects across multiple sectors, Dean is adept at taking each client's needs onboard and working with them to develop bespoke design outcomes.

Chris Prebble

Chris began his architectural career over 30 years ago. Having founded and led Chris Prebble Architects (which has now evolved into Three Sixty), Chris brings a wealth of time-honed experience to the practice and our clients. A highly capable architect with an intuitive understanding of spatial design, Chris is particularly passionate about energy efficiency and innovative solutions.

Nick Wortelboer

Associate

With a Bachelor of Architectural Studies and 10 years' experience, Nick brings a balance of fresh thinking and well-honed expertise to his role as Associate. Nick particularly enjoys designing simple, creatively detailed residential homes. He also enjoys the challenge of heritage/existing commercial alterations where he works together with clients and Council to give some of Christchurch's historic icons a new lease on life.
Three Sixty Architecture
Level 1, The Yard
173 St Asaph Street
Christchurch 8011
New Zealand