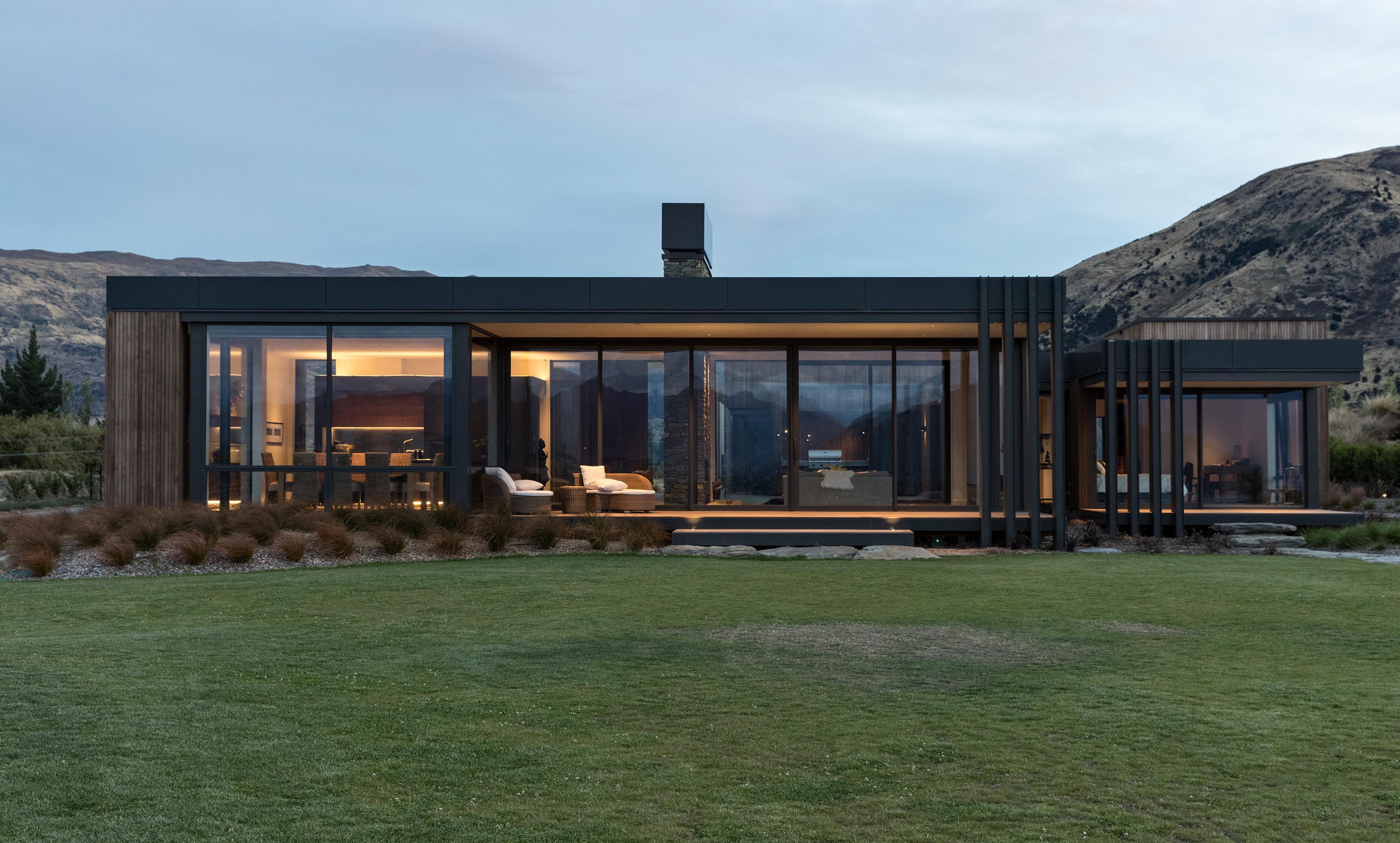 West Meadows 2
This modern, primary family residence has been designed to capitalise on its elevated central-Wanaka outlook.
Form and materiality ensure that the dwelling coheres with its surroundings, combining contemporary box-like forms with a material palette of of warm stained vertical timber and locally sourced stone that adheres to the local vernacular.
Site placement, glazing, and programming of the spaces showcase the grandiose vistas, while providing year-round shelter from prevailing winds; orientation, extended soffits and passive solar design principles keep the house sheltered from sun in the summer months, but allow further penetration into the spaces over the winter.
Three Sixty Architecture
Level 1, The Yard
173 St Asaph Street
Christchurch 8011
New Zealand