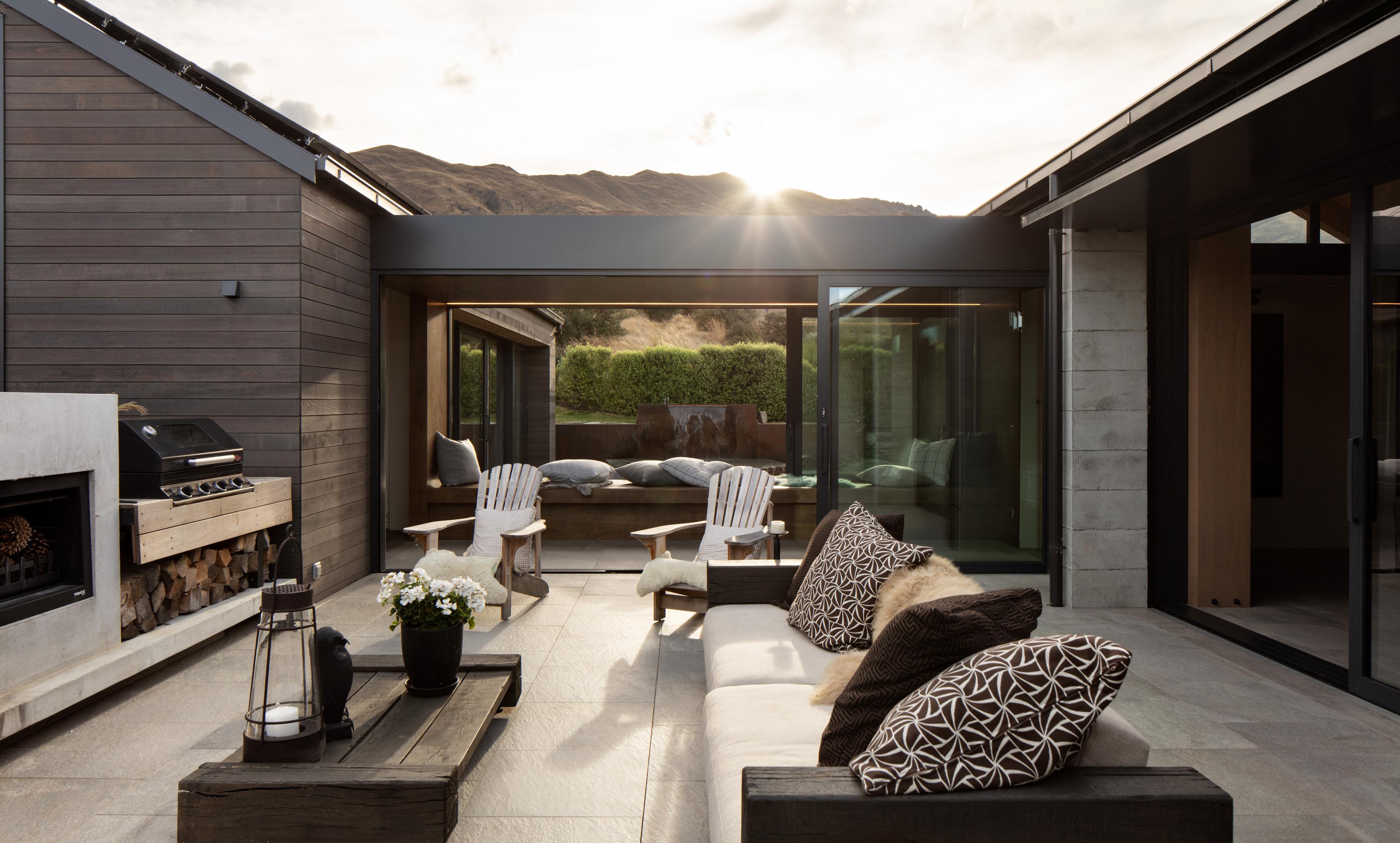 West Meadows 1
A home with soul, designed to expand and contract responsively with the ebb and flow of family and guests, this Wanaka residence meets visitors with a choreography of architectural features, easing into an expansive main space mediated by intimate timber forms and textures.
The alpine-inspired house is made up of two strong pitched roof forms — running east to west in harmony with the site, maximising views and solar gain — connected by several flat roofed forms floating beneath.
Designed in harmony with the surrounding environment, the materials, orientation and form maximise views and sunlight, while abating the influence of the elements.
Three Sixty Architecture
Level 1, The Yard
173 St Asaph Street
Christchurch 8011
New Zealand