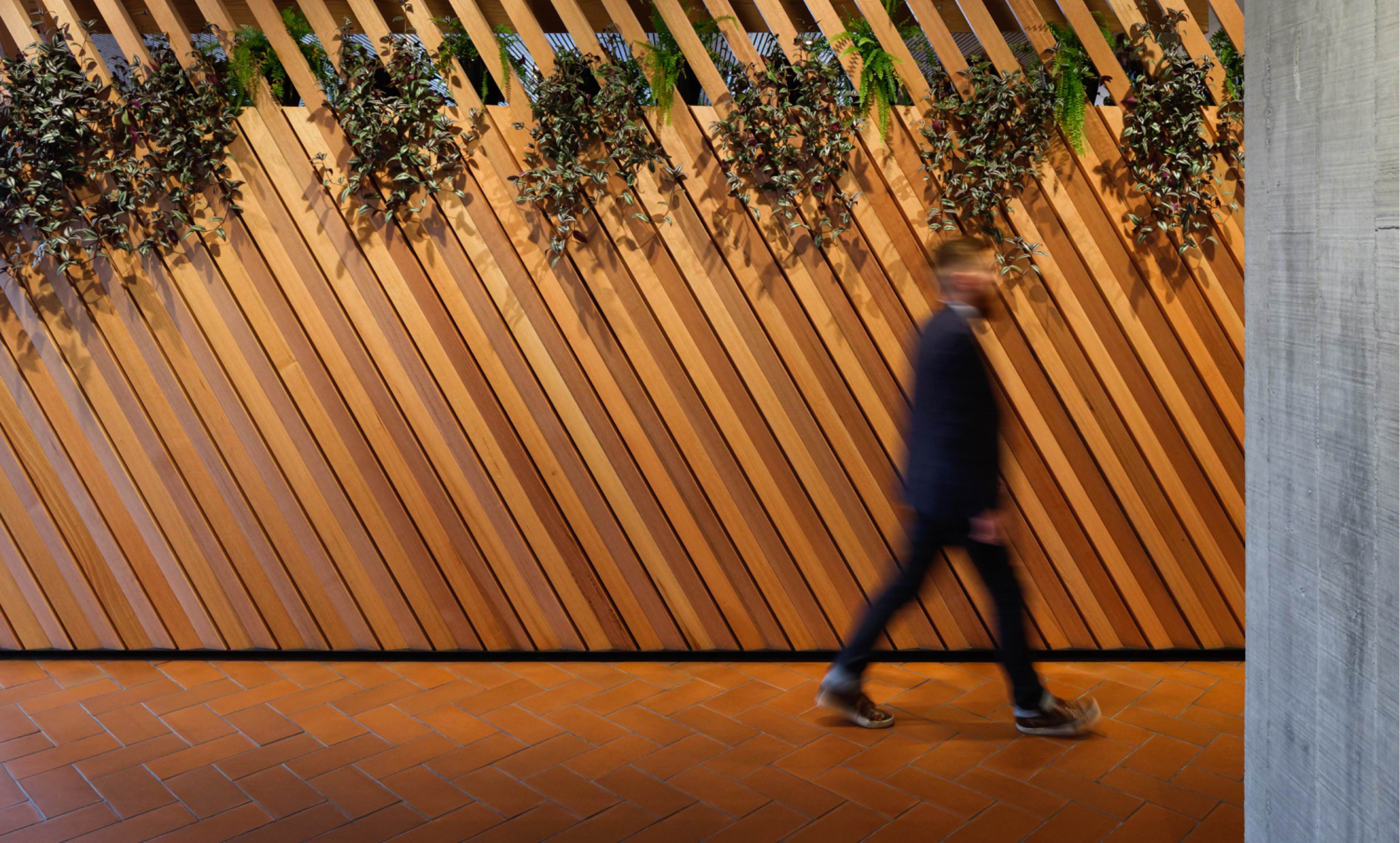 ANZCO
ANZCO is one of New Zealand's premium Beef and Lamb exporters, the new headquarters for ANZCO Food had to cater to a wide mixture of users: from international guests and stakeholders, to local shareholders coming in straight from the farm.
Working in close collaboration with other architectural professionals — Sheppard and Rout, and Jasmax — allowed the already-planned base building to change to suit the tenants, while still maintaining its architectural integrity; our collaboration extended to include Inovo Projects in order to deliver the fit out.
To ease the transition to their new headquarters, and to satisfy an objective of occupant wellbeing, generous space has been given to private focus rooms, dedicated quiet areas, a wellness room, café, library and a mixture of appropriately sized meeting rooms.
Materials — the majority of which are locally sourced, durable, and red list free — were selected to reflect ANZCO's agricultural background: rich earthy tones in the carpet are complemented with locally grown NZ Blackbutt and a warm, earthen tile is laid throughout the ground floor public spaces, and up the wide, welcoming stair well.
In accordance with good biophilic design practice, carefully-considered lighting, access to views, and interior planting have been incorporated throughout, giving a natural, organic feel.
Three Sixty Architecture
Level 1, The Yard
173 St Asaph Street
Christchurch 8011
New Zealand