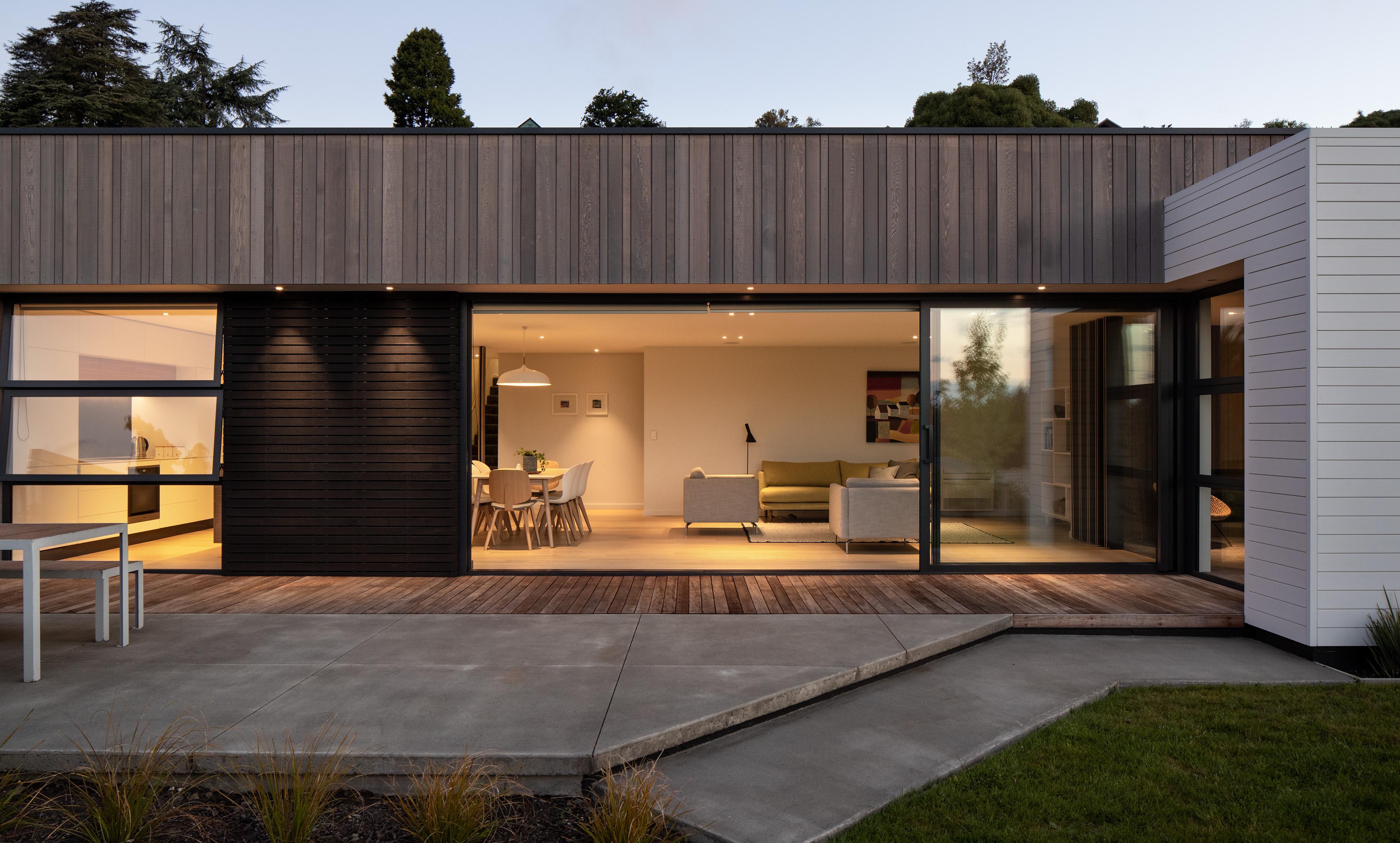 Broad Oaks
A comfortable, warm family home on a compact site, this house embraces its connection to nature, making the most of expansive treetop views to the Southern Alps and its setting next to a public reserve.
Uncluttered block forms interlink and cut open to expose the interior spaces to the adjacent reserve and views beyond, embracing the adjacent public space, rather than hiding from it.
Cedar, as a singular cladding material, mixes natural tones and bold whites, and extends into the house to retain a material consistency where objects slide over and into each other.
Though the site geometry has dictated orientation, openings and carefully-considered overhands combine to create a dwelling that exhausts summer heat — rather than relying on mechanical cooling — while taking full advantage of the lower sun angles in winter, making for a house that is comfortable in all seasons with heating only required on sunless winter days.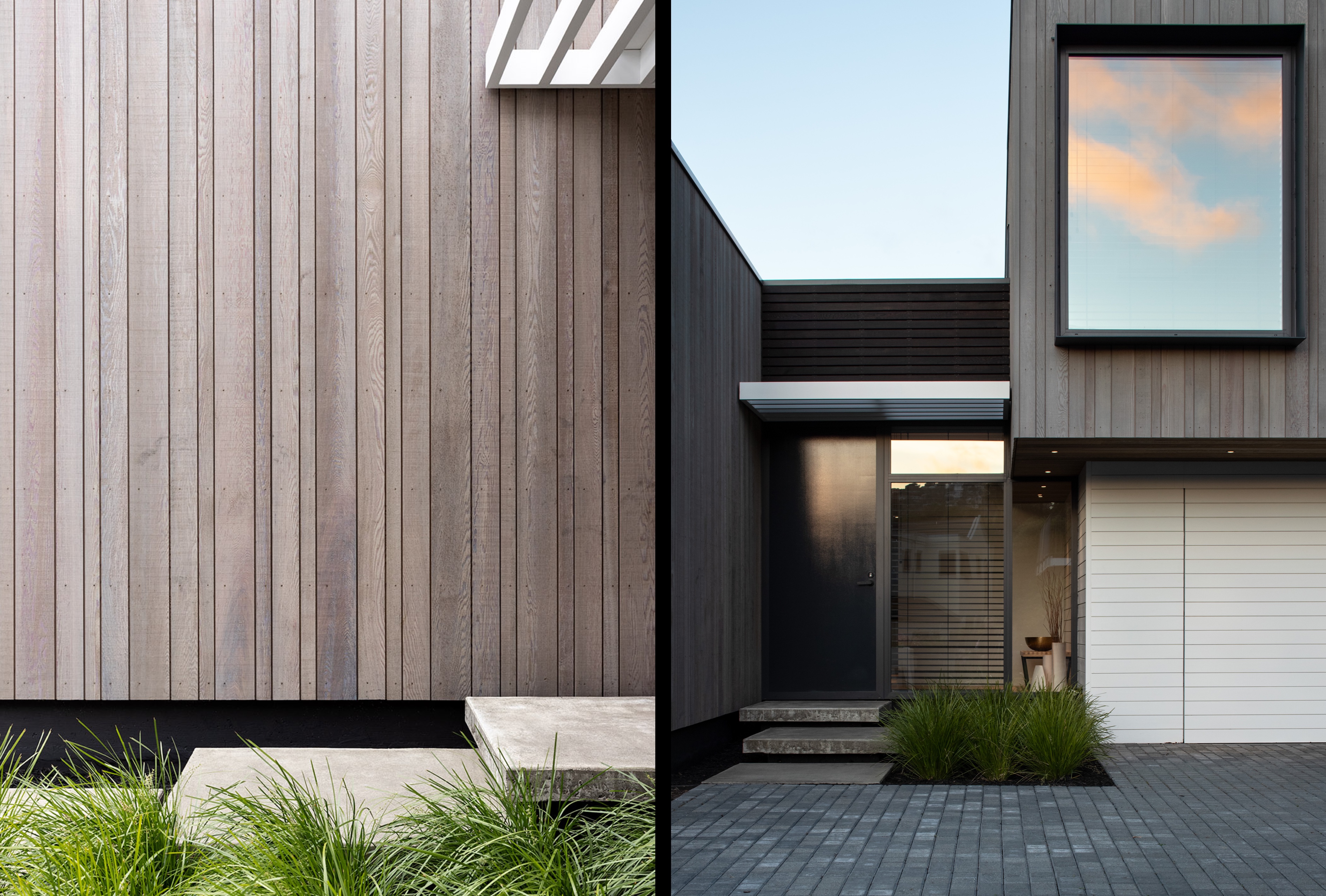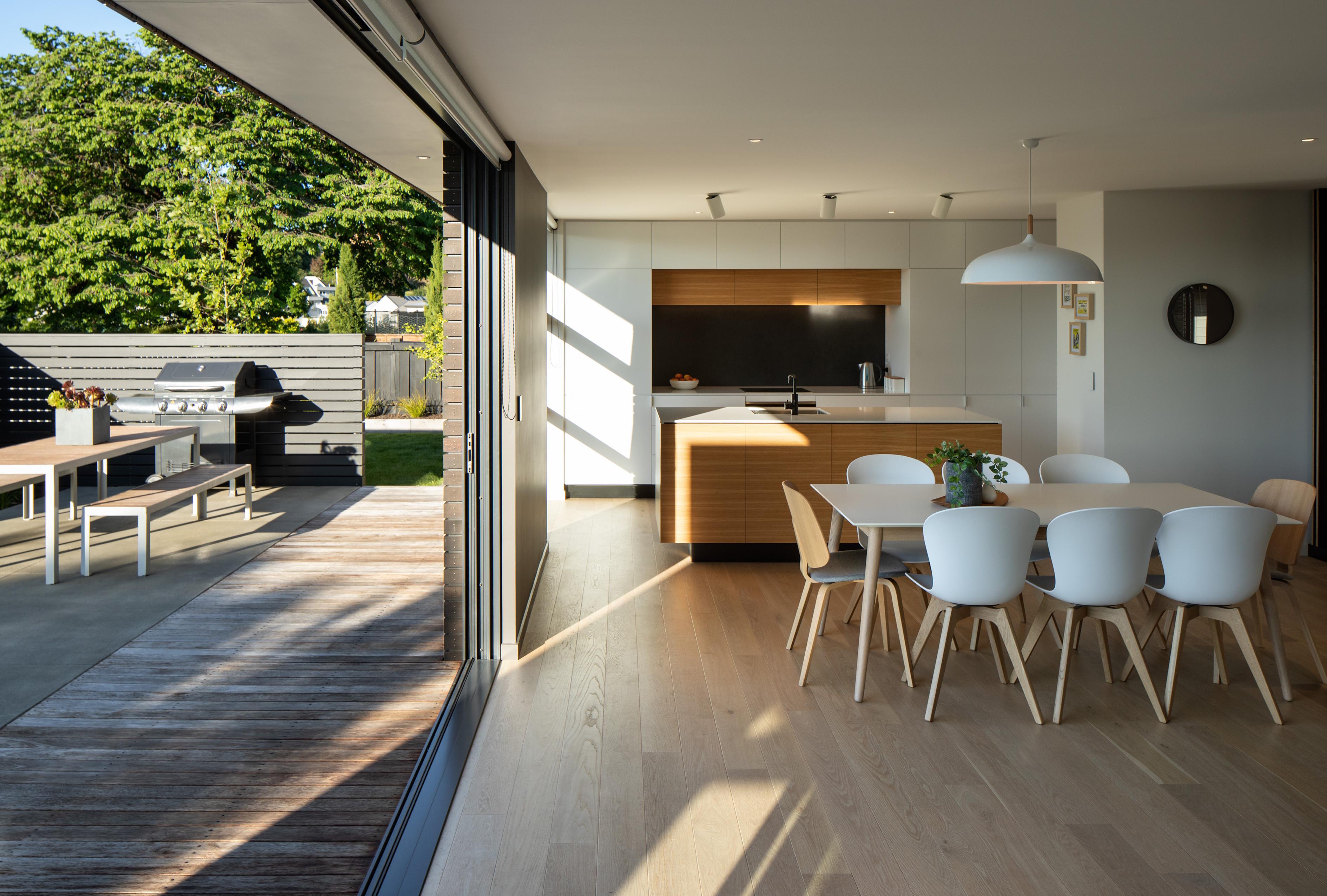 Three Sixty Architecture
Level 1, The Yard
173 St Asaph Street
Christchurch 8011
New Zealand