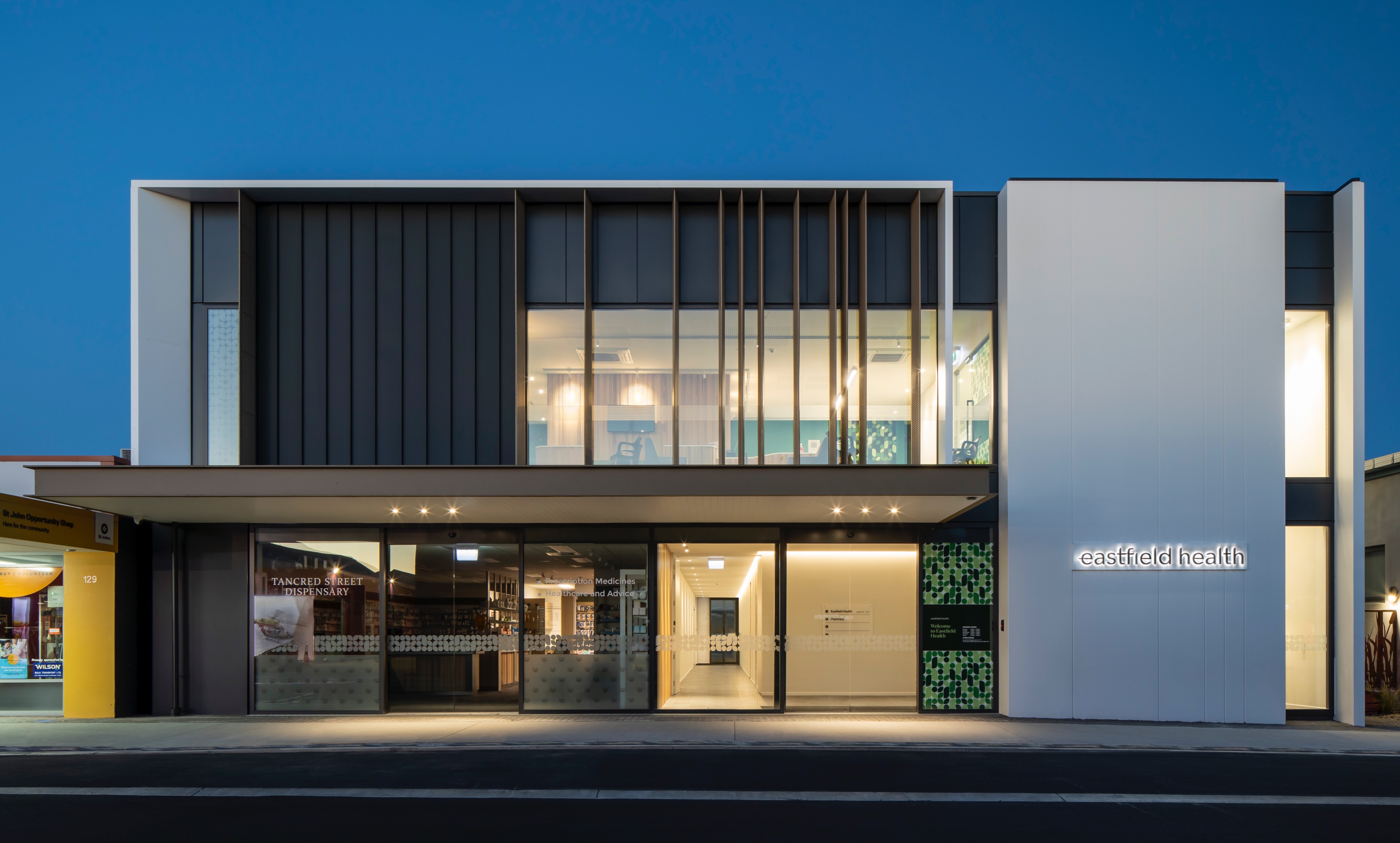 Eastfield Health
Eastfield Health are one of Ashburton's oldest primary health care providers. They are the anchor tenants of a new health hub, one of the first buildings in Ashburton's new Eastfield Development.
As space planning and adjacencies are so critical to the success of a health care facility, the interior planning came first, with the exterior architecture designed to suit. We sought to create welcoming spaces for both patients and staff that are calming, yet vibrant.
Moving away from the more sterile traditional colour palette expected in a healthcare facility, and introducing touches of timber and some gentle curves was one of the more visible moves we made to soften the rigid planning required for a functioning health centre.
Materials were selected for their durability and cleanliness. At the same time they needed to promote health and wellbeing by following philosophies of biophilia; natural tones and textures, varied patterning and shape.
Three Sixty Architecture
Level 1, The Yard
173 St Asaph Street
Christchurch 8011
New Zealand