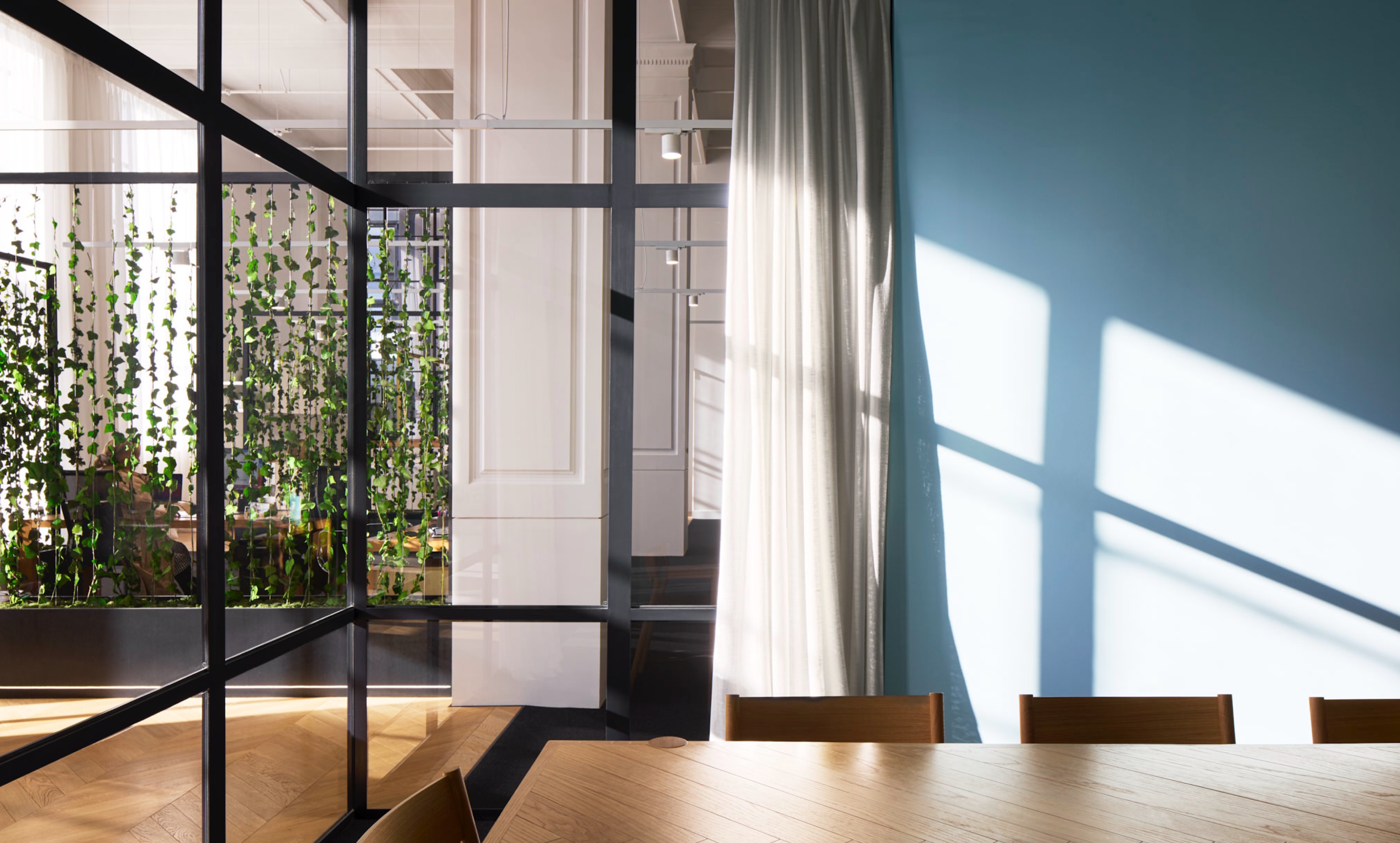 Jeuneora
Functioning both as an office — part photo studio, part hub of creative activity — and as a backdrop to the client's huge social media presence, this public facing ground floor tenancy has been fit out to harness the grandeur and elegance of the base building: the beautifully restored, 100 year old, Public Trust Building.
Materiality was kept to a simple palette of elegant finishes. Oak flooring ties in with existing custom-made oak desks, and stone laminate and touches of brass complement the aesthetic of the building, providing a feeling of luxury that is relatable to customers and social followers.
A soft colour palette that connects to the client's product branding, and ample planting round out the look and feel of the space.
Space planning is driven by a desire to build less and minimise connection or alteration to the heritage elements of the base building.  Walls were only built to create two enclosed meeting rooms and a semi open lounge area.
To ground the fit out in the double height space, the open plan office area is divided from the kitchen and circulation spaces with tall ivy-covered planters that reach to the ceiling. The planted screens allow natural light into the work area while providing a certain level of privacy – and, of course, more great photo backdrops.
Three Sixty Architecture
Level 1, The Yard
173 St Asaph Street
Christchurch 8011
New Zealand