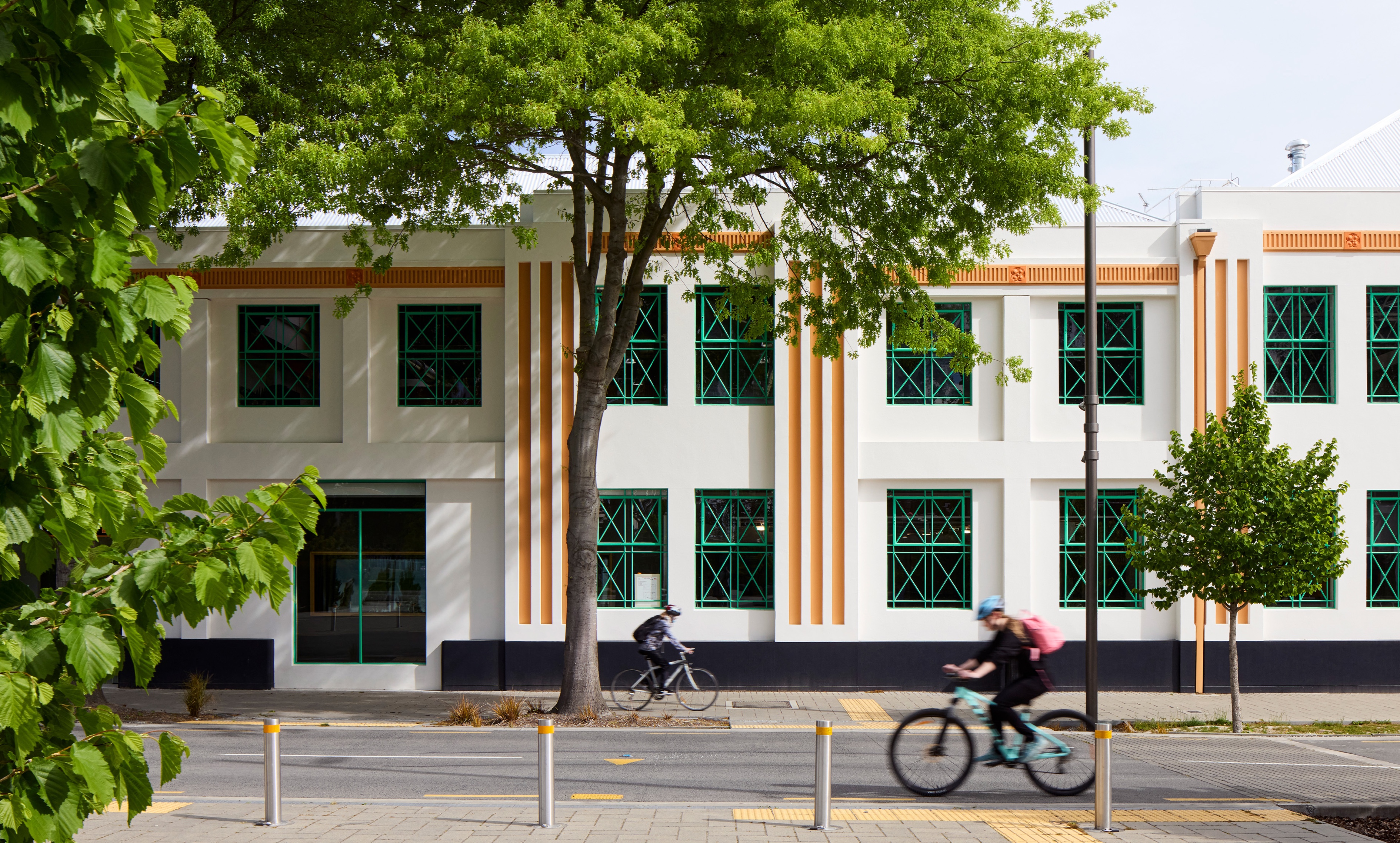 MED Building
Our brief for the MED building, a notable 1930s utility building in Christchurch, was to fit out the building interior for five varied commercial tenants — an art gallery, offices, and a radio station — all the while removing various contemporary alterations and returning the building's original heritage charm.
In order to stay true to the building's original intent, addition to the exterior has been restrained. A change in colour scheme, referencing the Art Moderne era, highlights and promotes the decorative elements of the façade.
The common approach at the time of the original construction was to beautify the exterior of utility buildings, while leaving the interior to do its job – in this case, housing an MED convertor station and a substation.
We have taken this same approach in the design of the fit outs by retaining original concrete and brick walls, exposing and highlighting existing and new structural steel, and displaying unique trusses and ceilings that were previously hidden behind suspended grid and tiles. The primary material of note is the recycled timber used throughout, including flooring, doors, and joinery, which gives cohesion between old and new elements of the building.
Three Sixty Architecture
Level 1, The Yard
173 St Asaph Street
Christchurch 8011
New Zealand