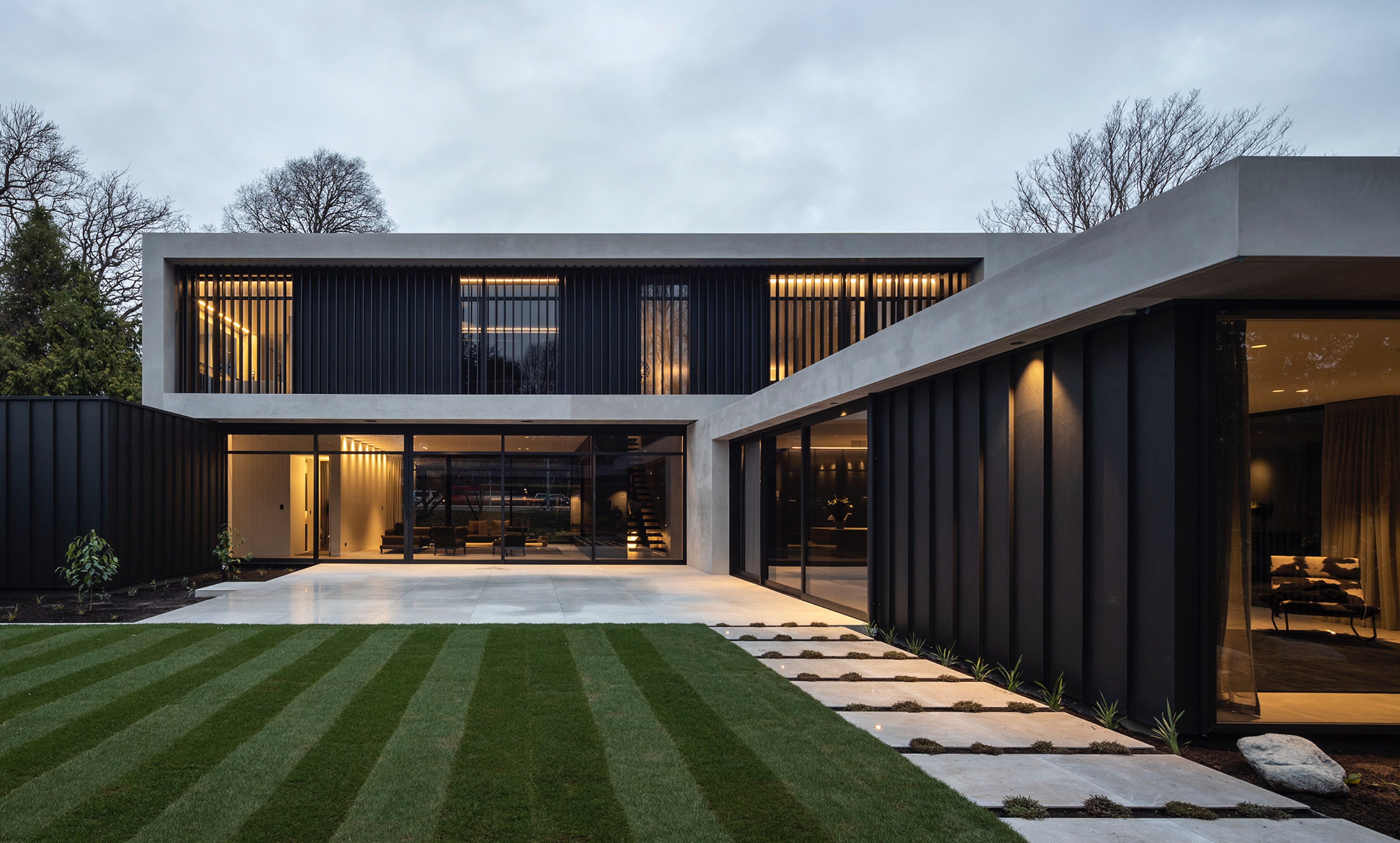 Riverside House
Riverside house is an elegant and sculptural family haven located on a highly constrained site bounded by two major arterial routes in a desirable corner of Hagley Park.
The challenge was to fit a large family home into a tight building envelope constrained by river setbacks; our response was to design a simple, uncluttered composition of stacked forms interlinked and cut open to expose the interior spaces to the adjacent river and park views beyond.
The living areas within the house are restrained and minimal, and the materiality is sophisticated and elegant: burnished concrete render, stone flooring and dark timbers deliver a rich and tactile experience. The design responds to privacy by incorporating a textured mix of screening devices, which double as filters of light and shadow, creating calm and ordered spaces that respond to the tempo of the day and season.
This is a building that celebrates its location and compliments the existing site context and surrounding landscape, yet still provides a comfortable retreat away from a very busy urban environment.
Three Sixty Architecture
Level 1, The Yard
173 St Asaph Street
Christchurch 8011
New Zealand