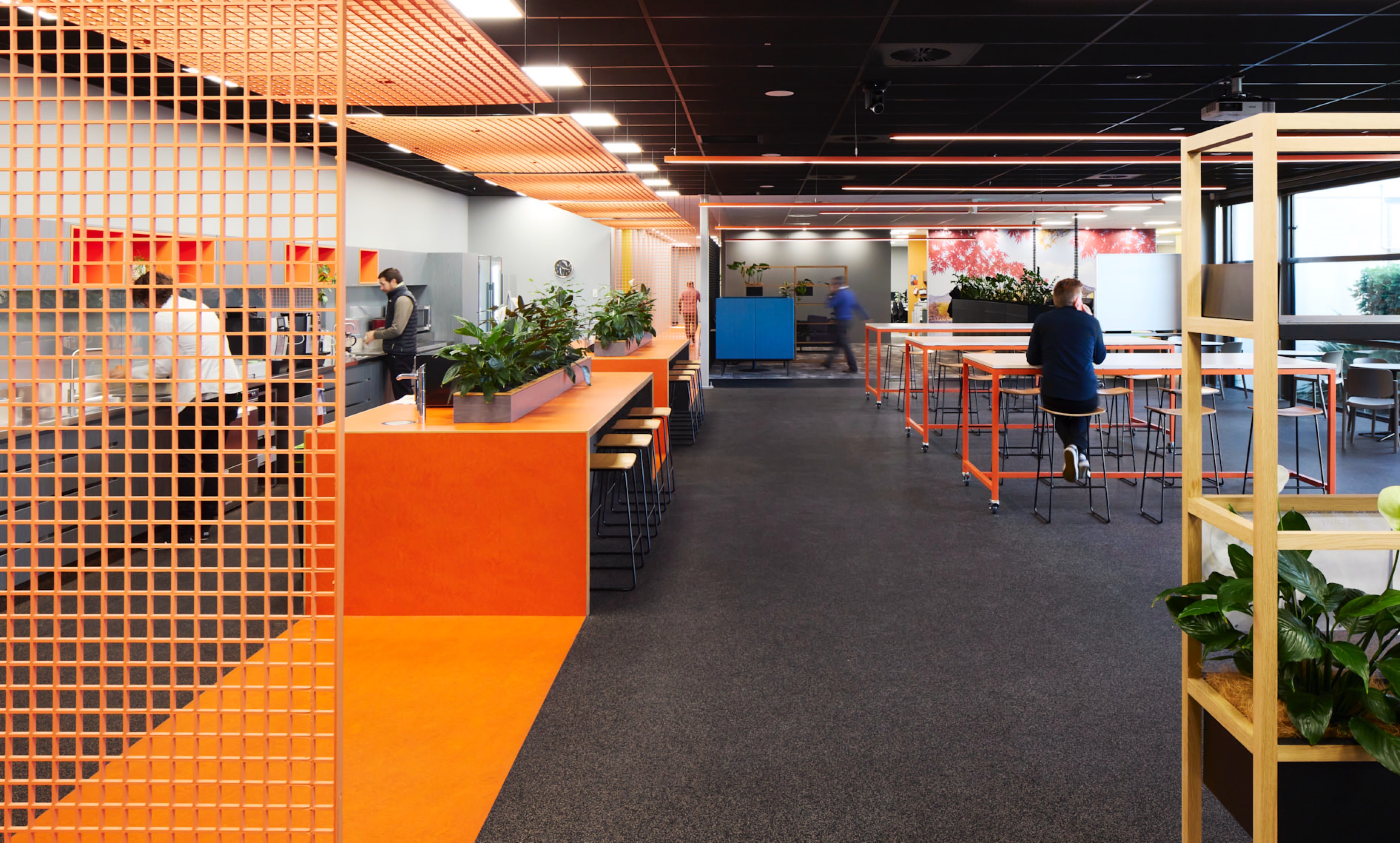 Syft
Syft Technologies are scientists, mathematicians, and engineers who develop and produce world-leading trace analysis instruments.
Our brief was both very simple and highly complex: to retrofit the former Christchurch Police Station — conceived as temporary building – and provide a vibrant, contemporary headquarters with a technical lab environment.
The laboratory fit-out accounted for the majority of the project's budget and so the remaining budget has been maximised through both careful reuse of as many existing elements as possible, and judicious application of a pared back palette of materials and finishes.
The flow of gas, air, and particles through Syft's instruments is a key part of what they do, and this idea of movement was carried through to the design concept. A bold, three-dimensional ribbon of colour represents this movement and is carried through the interior — from reception, through the staff café and collaboration space, and on through the office — moving from the floor, over joinery, and in some areas onto the ceiling.
With five additional offices dotted around the globe, providing connections and sense of place were also important. Supergraphics were utilised as a cost effective but striking way to achieve this: images of the five other regions are located throughout the office area so that, wherever you are in the office, you are reminded of your teammates in other countries.
Three Sixty Architecture
Level 1, The Yard
173 St Asaph Street
Christchurch 8011
New Zealand