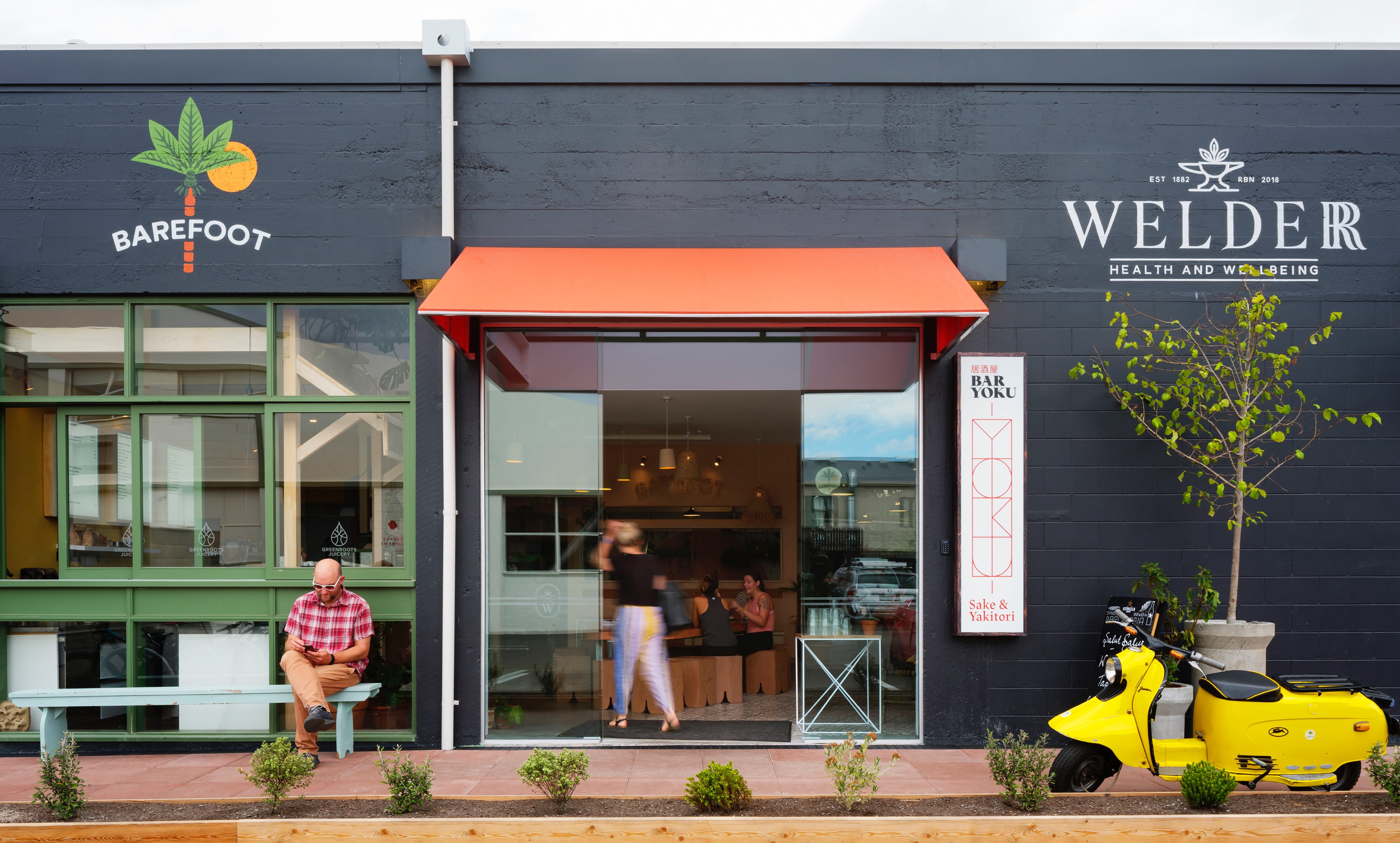 The Welder
The Welder has been formed from a cluster of six existing industrial buildings that date back as far as the late 1800s. Our design brief was to repurpose the individual buildings to form a series of mixed-use tenancies and public spaces, transforming them into a community hub for health and wellbeing.
Key to the project are two arterial pathways which link spaces harmoniously and lead to a central atrium space in the heart of the development. Generously sized openings flow into the pathways, which establishes a feeling of urban laneways and distorts the lines between exterior and interior environment.
The vast majority of materials have been reused, either from the existing buildings, or reclaimed from buildings demolished due to the Earthquakes. Where possible existing sarking, doors, and timber have been kept or re-used.
Social responsibility was a key consideration, and careful attention was paid to allow a level and easy access throughout the complex to all visitors. As such, all entry points are accessible, with no ramps and hand rails inserted solely to achieve compliance.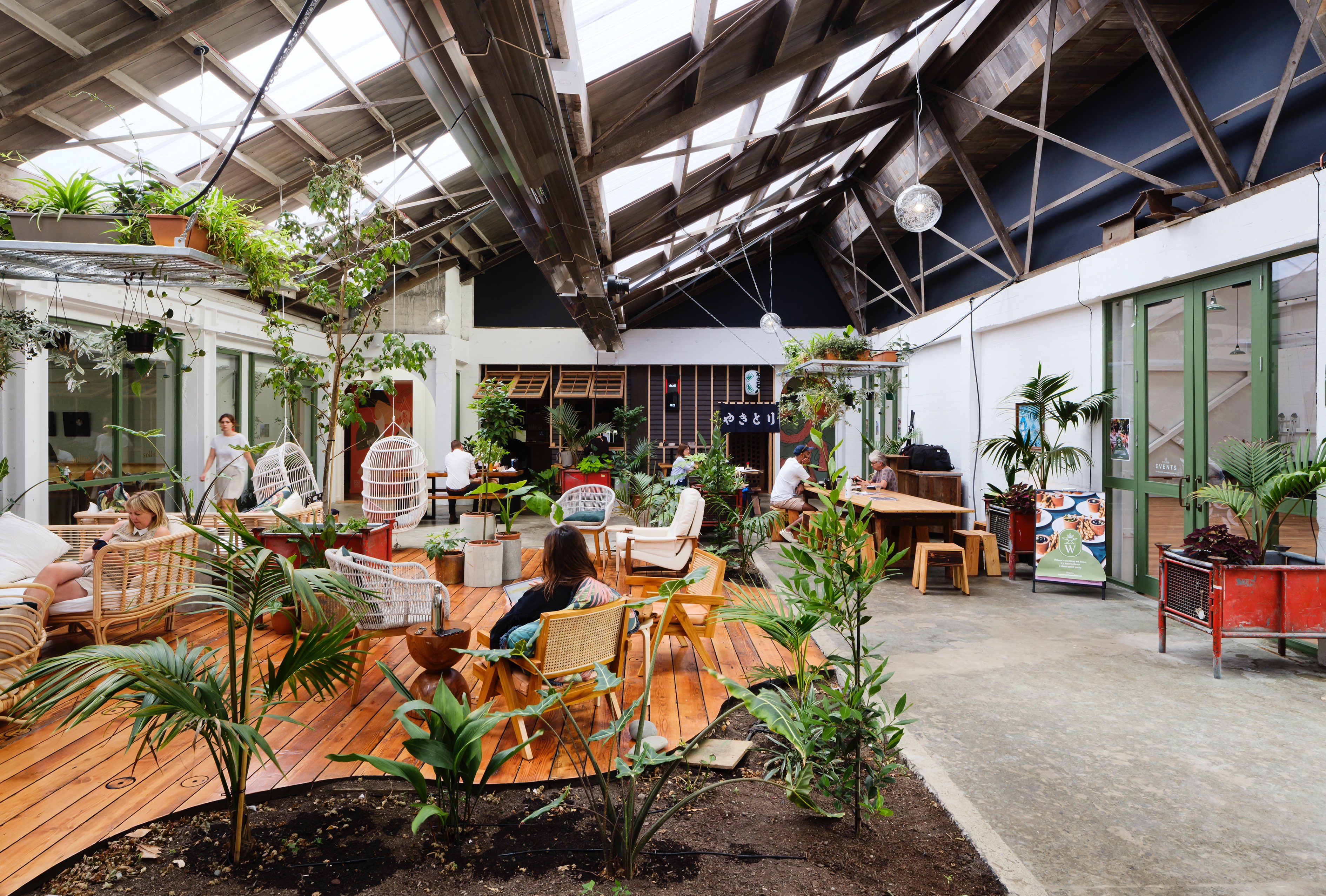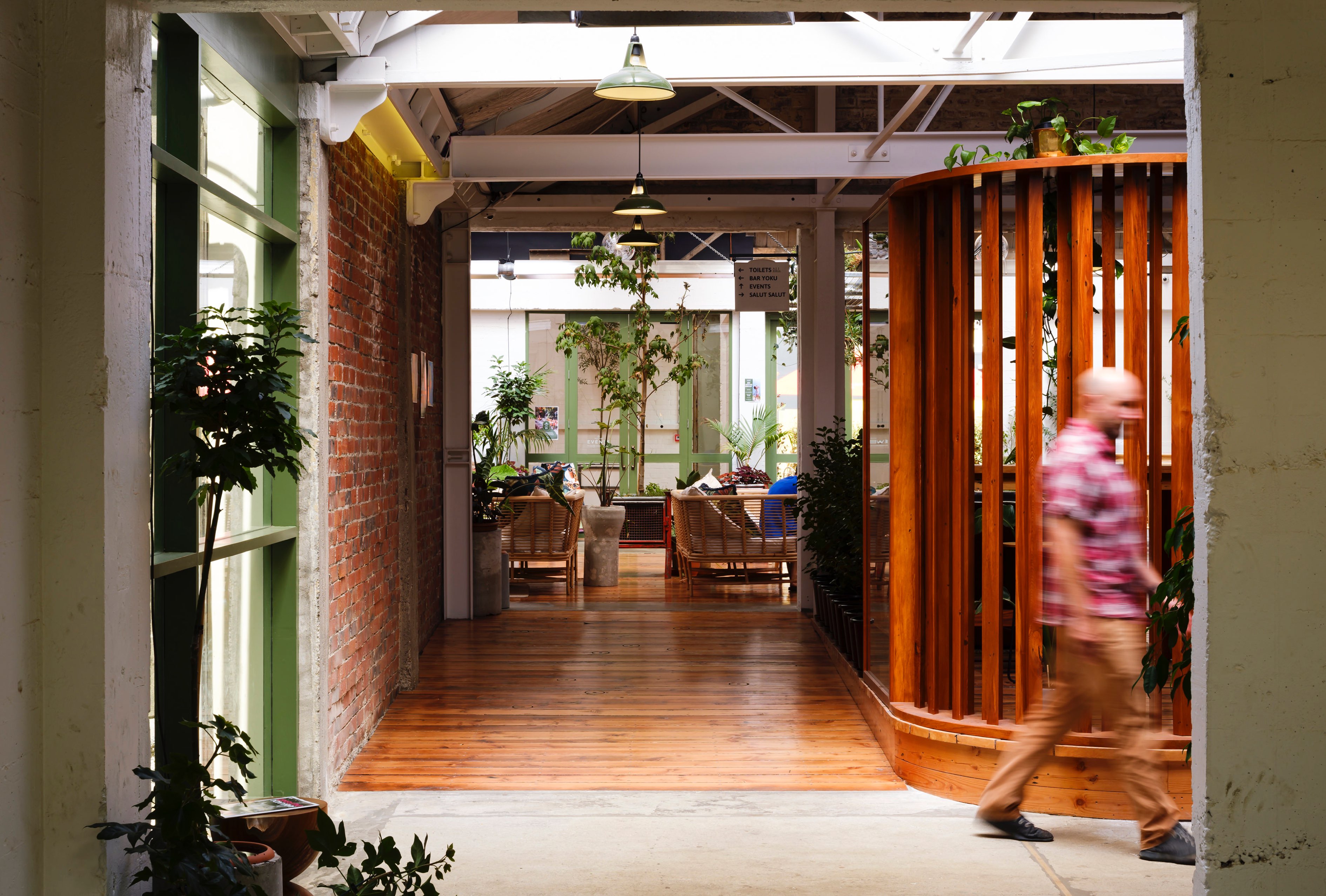 Three Sixty Architecture
Level 1, The Yard
173 St Asaph Street
Christchurch 8011
New Zealand