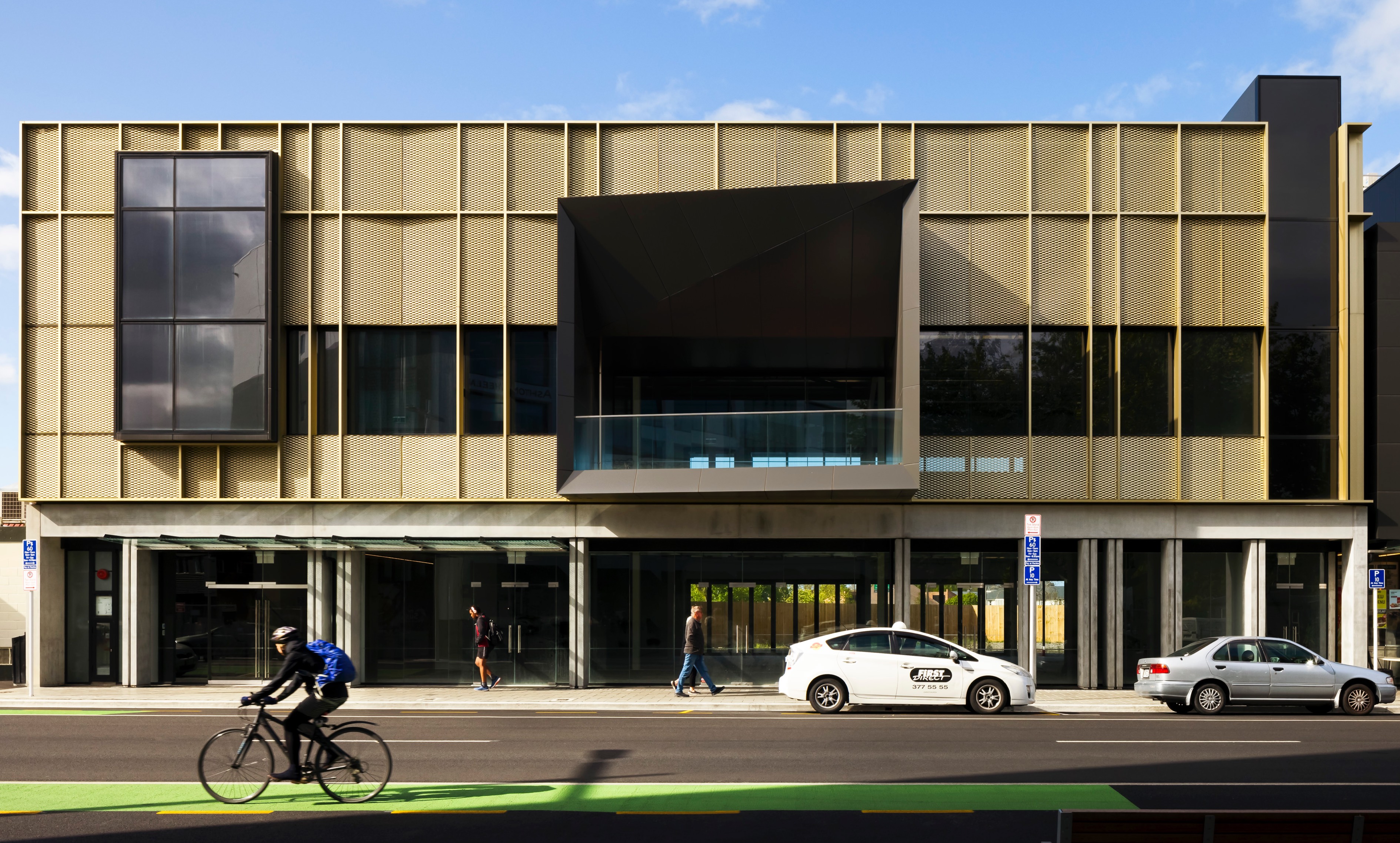 Victoria Street Development
The existing buildings on this Victoria Street site were demolished in 2012 following the Christchurch earthquakes. From there the site sat as an empty lot for 5 years. The client requested a bold façade while building over a maximum of two levels. Engagement with the street frontage was also a key driver in the design.
The key response was to create a large façade elevation along Victoria street, giving an impression of a multistory building. The façade forms a unique grid divided with aluminium fins and infilled with expanded mesh screens, anodised in a striking gold finish. The large pop out deck overhangs the footpath to draw the eye as you travel south down Victoria St. Playing with window forms allowed us to contribute a unique shape to the city scape down Victoria Street.
As the building had no confirmed tenants at the time of design and we were only commissioned for the base build design, a key approach for us was to only use materials and fittings that would not have to be replaced once future tenants were using the space. This meant designing key spaces such as the main entry ways and bathrooms to a high quality level, while leaving the main tenancy space open and 'unfinished' with lighting and surface finishes to be detailed at the fitout consent stage.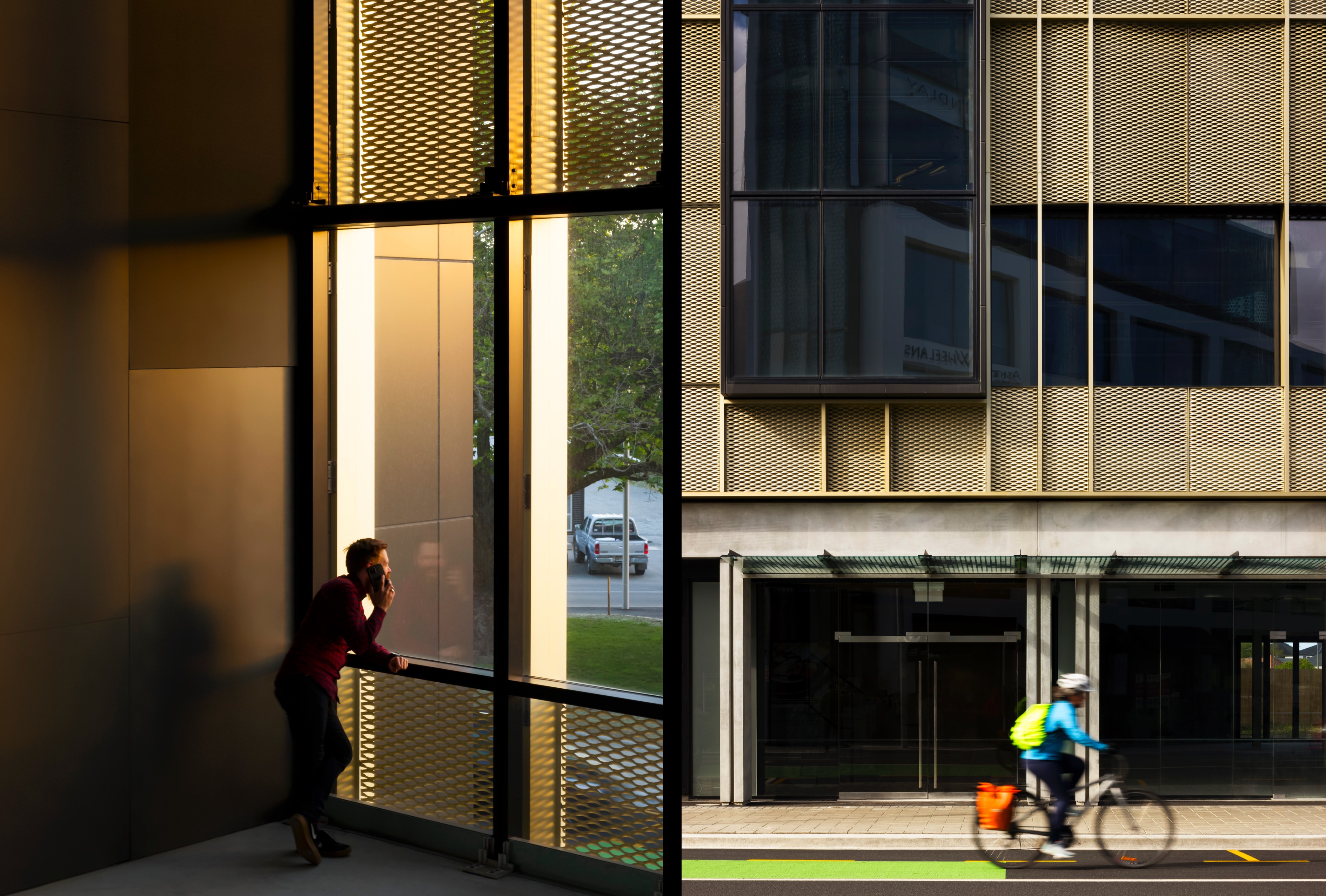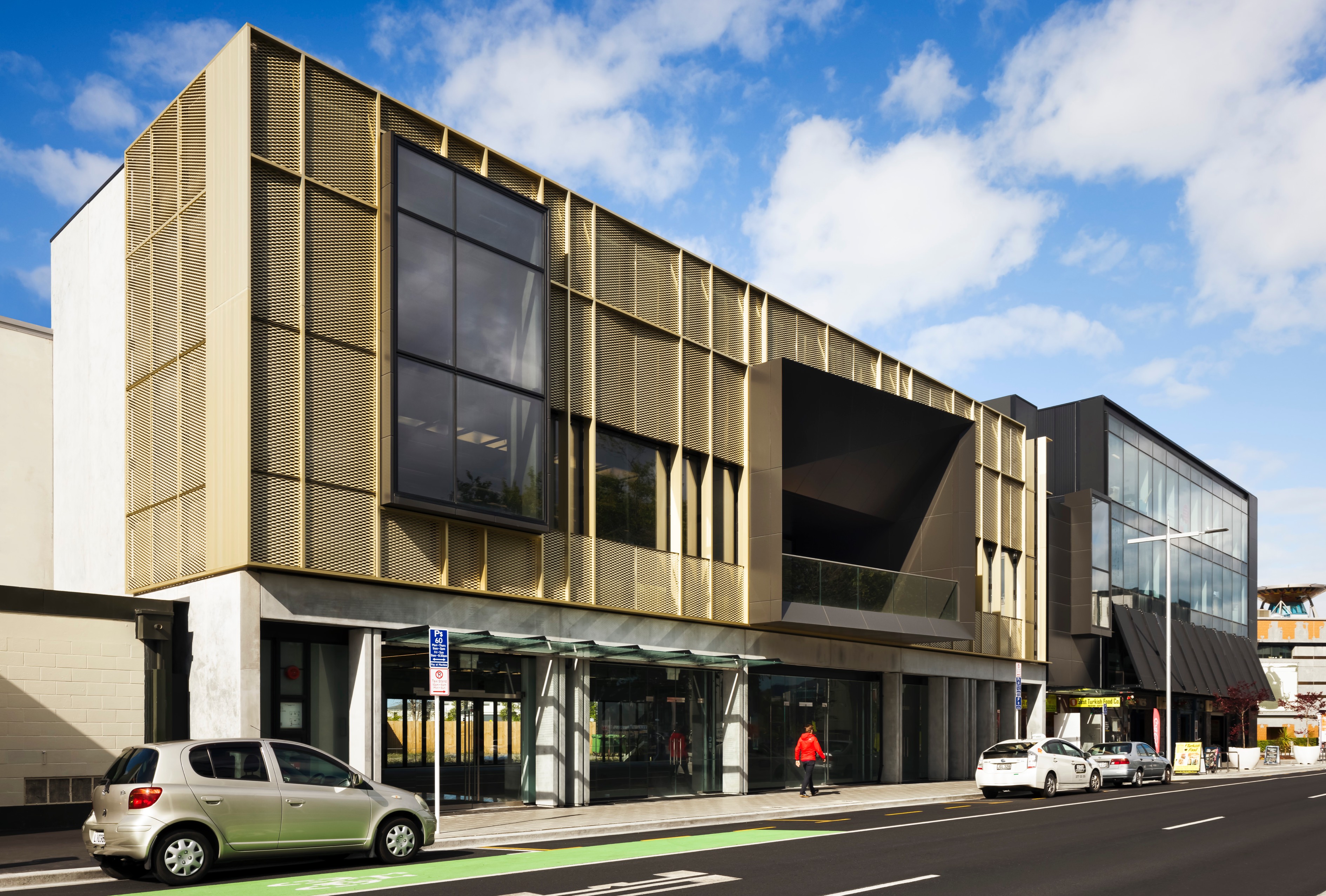 Three Sixty Architecture
Level 1, The Yard
173 St Asaph Street
Christchurch 8011
New Zealand