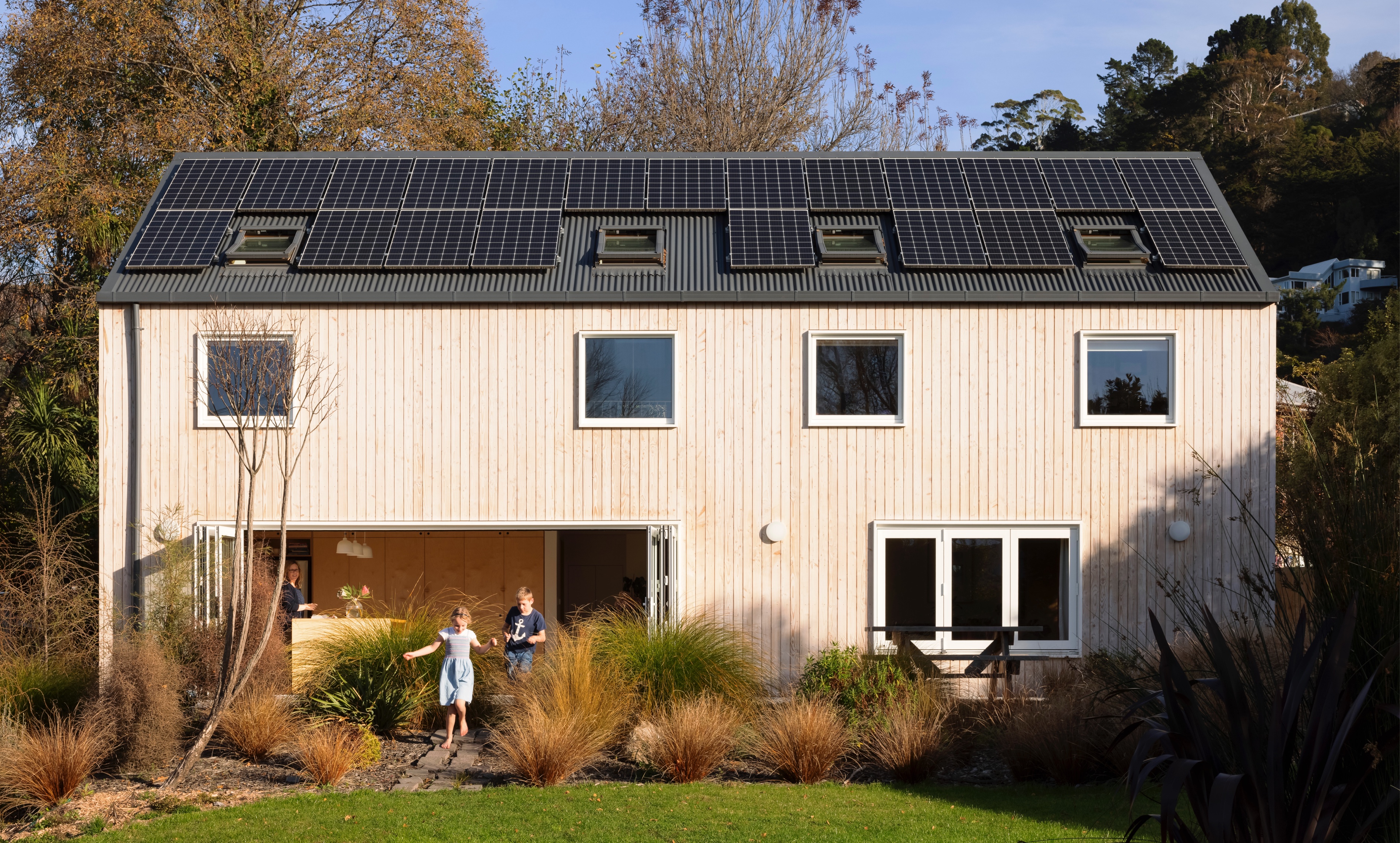 Wildwood
This two-story residential house, conceived as a home that would cater to a growing family of five, has been designed to leave as little impact on the planet as possible.
A deceptively simple outer shell — heavily driven by efficient structure and a warm, airtight envelope — gives way to an interior comprised of simple, familiar materials that make the house feel like it has always been there. The central void is the real luxury and focal point of the house, playing with form and light, compression and release, and connecting the interior to the envelope.
Guided by principles of sustainable building, the structure is comprised of hollow timber piles and SIPS sourced from nearby Cromwell, requiring minimal steel and no concrete. Douglas fir cladding with a natural coating as been chosen to alleviate the need for regular re-coating, and the enclosure is completed by double-glazed aluminium joinery and a warm-roof on timber rafters.
Interior finishes are selected for their durability, familiarity and timelessness: a simple palette of cork flooring, natural timber accents, and tiles.
Three Sixty Architecture
Level 1, The Yard
173 St Asaph Street
Christchurch 8011
New Zealand